Spooky Reading & Writing Activities
Spooky Reading Day!
Younger Students
Invite students to bring in a flashlight and umbrella for Spooky Reading Day. Students can read independently or with a partner by the light of their flashlights under their umbrellas.
Older Students
Display mysteries and ghost stories around your classroom. Be sure to include short stories and true stories. Give a book talk on one per day. Ask students to share their favorite spooky text and even write their own to share. R.L. Stine, Mary Downing Hahn, and Stephen King provide a range of great reads that your students won't be able to resist.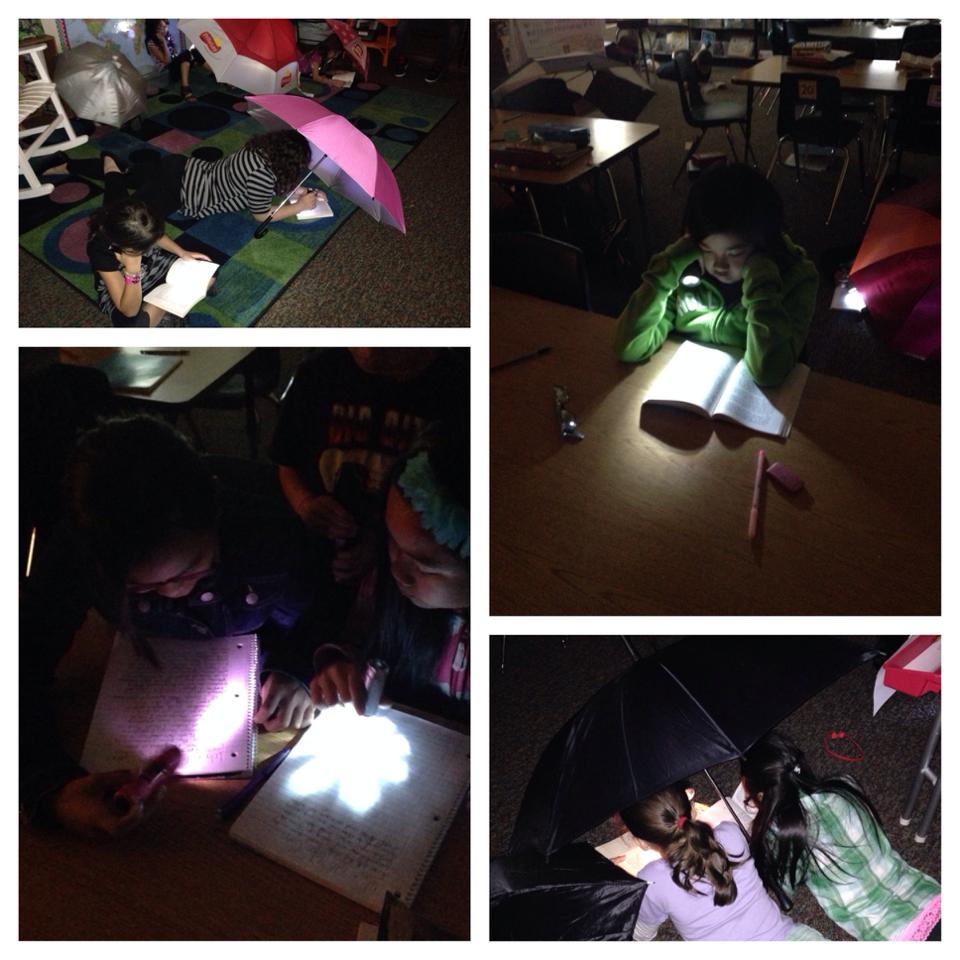 Monster Karaoke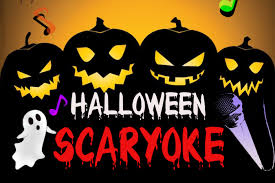 Get your students processing texts with some Halloween or just plain spooky songs. Some great options are:
Spooky Story Telling
Hold a story telling hour or day where students circle up around the campfire to share scary stories. This can be a great opportunity to model the art of storytelling or story writing!
Horrific Read Alouds
October is a great month to read aloud some classics! Many of these read alouds can be found on Youtube with the author as the narrator! Here are some read alouds that are perfect for October.
Early Childhood
The Halloweiner (Dav Pilkey)
The Little Old Lady Who Wasn't Scared of Anything (Linda Williams)
Too Many Pumpkins (Linda White)
Click Clack Boo (Doreen Cronin)
Upper Grades
Wait Till Helen Comes (Mary Downing Hahn)
Time For Andrew (Mary Downing Hahn)
Beware! (R.L. Stine)
A Wrinkle in Time (Madeleine L'Engle)
Twilight (Stephanie Meyer)
Monster (Walter Dean Meyers)
Halloween Write Arounds
Present students with 2 spooky words, such as "Fright" and "Nightmare". Allow students to choose 1 of the words and give them 5 minutes to write independently or in pairs about the word. At the end of the time limit, sound the bell and have students share their writing with a partner or another group.
Another option is to use the quick write as an opportunity to work on a revision teaching point. Have students pass their writing to around the room. Next, allow 2 minutes for students to read and revise a peers' paper for a specific revision point. Hold 2 rounds for revisions and then pass the pieces back to the original author for them to see the revisions made. Remind students that when we revise we are adding, removing, moving, or substituting.
Revision teaching points could include:
word choice-add a strong verb or specific noun
sentence combining
add a sensory detail